Maka Maka has consistently and passionately worked with Artisan communities to support and conserve heritage and ancient crafts.
The story of the craft, the people, and the historical significance of some are fascinating stories we love to share. Our collaborations with various Artisans have led to the economic independence of Women Artisans, improved infrastructure for better efficiencies in production capacity, and continuation of dying crafts employing fair trade and sustainable business practices.
Jamdani
Jamdani has been denoted as Intangible Cultural Heritage of Humanity by UNESCO and dates back to 14th century Bengal, India. When woven on muslin, the regal essence and the luxurious feel collectively make the fabric utterly desirable! A few master weavers are recognized as bearers of the traditional Jamdani motifs and weaving techniques, and transmit the knowledge and skills to family members.

In India, Jamdani is recognized as a symbol of identity, dignity and self-recognition.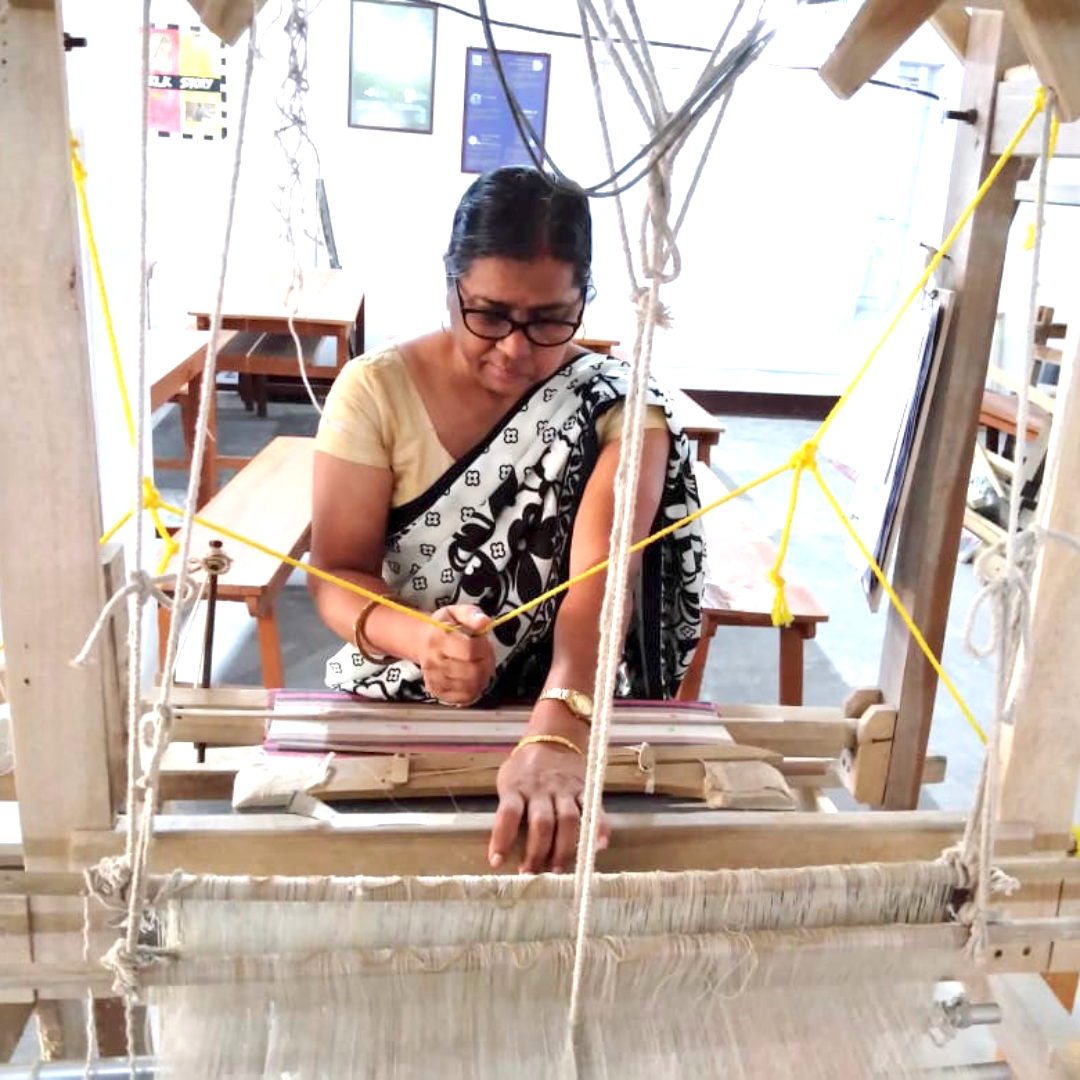 Peace (Ahimsa) Silk
Peace Silk or Ahimsa Silk is obtained when the silkworm metamorphoses into a moth and vacates the cocoon. The cocoons are then collected and the impurities are cleaned. They are hand-spun mostly by women. Weaving Peace Silk fabrics require skill and patience. The knowledge is handed down from generation to generation.

We collaborate with Women Weavers to create our Fashion Accessories.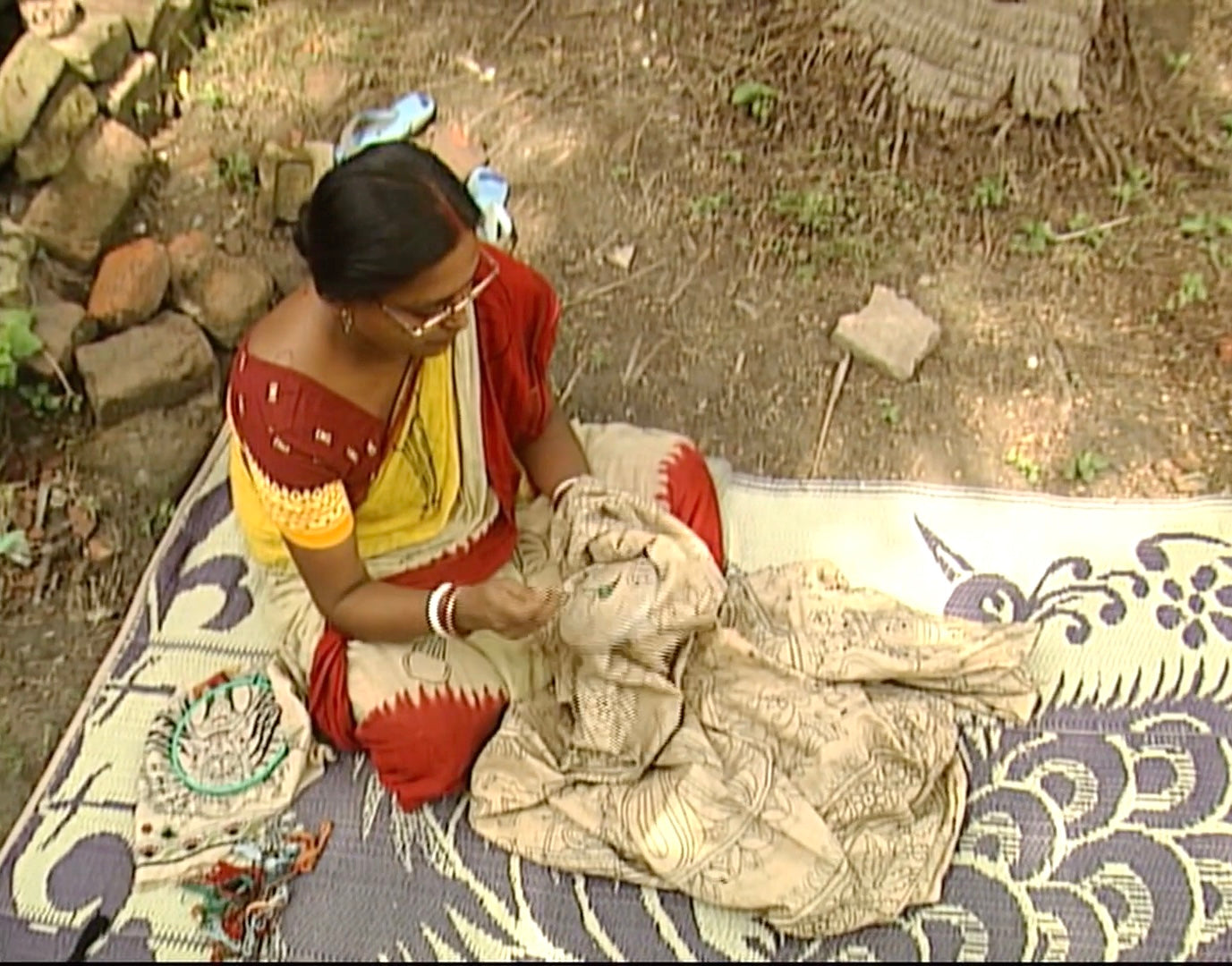 Kantha Embroidery
The craft of Kantha embroidery is a rural craft, where women artisans embroider intricate patterns on up-cycled fabrics and Saris to create home and fashion products. Kantha embroidered Fashion apparels are prized items.

We collaborate with a community of Women Artisans who earn their livelihood through their craft.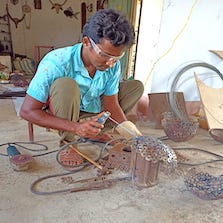 Repurposed Metal Art
Deb is a talented Designer/Artisan who creates environmentally conscious designs using scrap material.

Working collaboratively with Maka Maka, Deb creates unique and innovative designs by using locally sourced ecological materials.
Naga Textiles
Using back strap looms, our Women Artisans weave beautiful geometric patterns that are then stitched in to home and fashion products. Mostly from farming communities, the indigenous Naga motifs are inspired by Nature.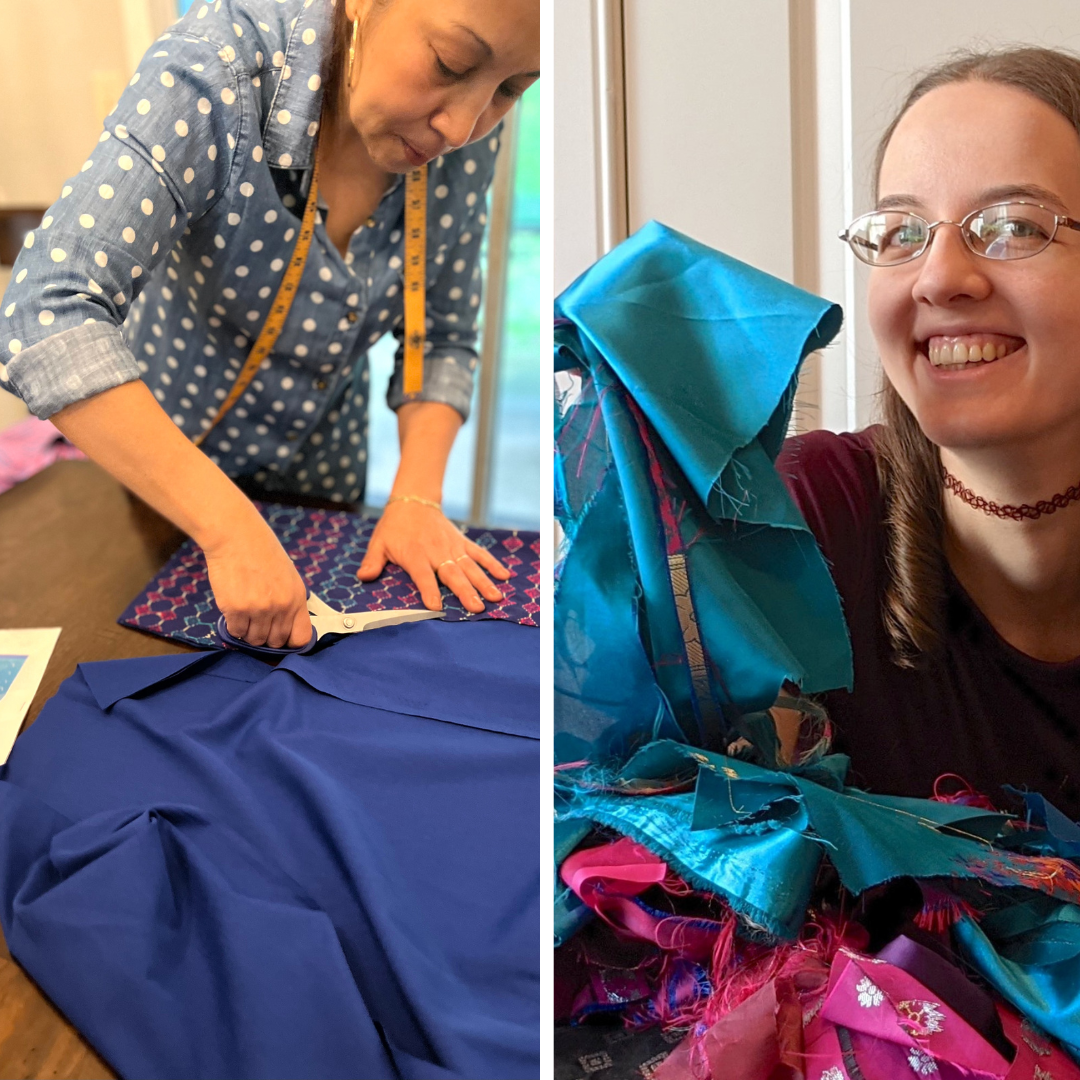 Adorn Circular Fashion
Reimagining a Saree handcrafted in India as Western Apparel creates a fusion of two cultures. We collaborate with local Seamstresses in the US to custom design collections for our retail clients. Each collection is unique. The off cuts are repurposed to create Zero Waste Fashion Accessories.
Maka Maka's Environmental Impact
Circular Fashion

Repurposed Metals
To minimize production related textile waste, we have reimagined the Sari offcuts as beautiful Hair Accessories, Jewelry, Obi Belts, and Bags.

Each collection is unique as it is a limited edition one. By repurposing off cuts into beautiful accessories, we design a zero waste fashion collection following the principles of Circular Fashion.
We collaborate with Deb, an Industrial Designer who lives and works from his studio in rural India.

Repurposing scrap metal a collection of beautiful decor objects are designed and handcrafted. Training local tradespeople, migration to the city is curbed. Metal waste from local garages and workshops are reimagined and repurposed to create zero waste designs.