Indigo Peace Silk & Cotton Scarf
Regular price

Sale price

$76.00
Peace Silk is a cruelty free process of obtaining the silk yarn. When the Silkworm metamorphoses into a moth while inside the cocoon it weaves, it cuts a hole and leaves. The cocoon is then harvested for the Silk yarn. There is no killing of Silkworms involved in Peace/Ahimsa Silk. When blended with Cotton, our scarves offer luxurious softness and warmth at the same time.
We collaborate with Women Weavers for our collection of scarves. Starting from obtaining the yarn from the cocoons to dyeing the yarn using vegetable dyes and then weaving the scarves on hadnlooms, the entire process is managed by Women. The cruelty-free yarn was first patented in India in 2006, and has now been used in designer collections showcased all over the world. The texture feels soft, and with a light sheen.
Once out of stock, delivery will require 4-6 weeks.
RETURN POLICY

Due to the handcrafted, made-to-order nature of our products, we do not accept any returns. Thank you for supporting our small business!
Share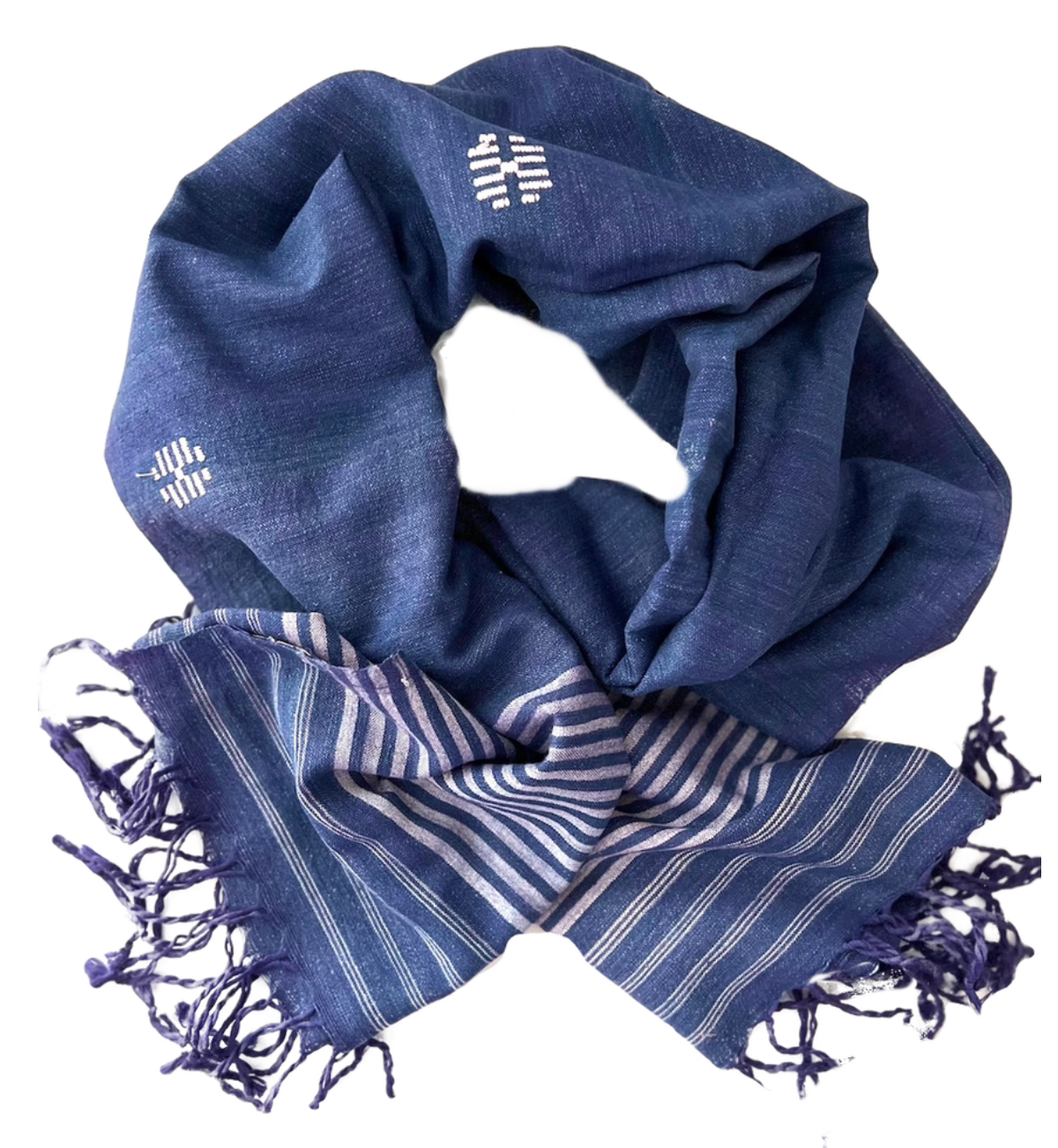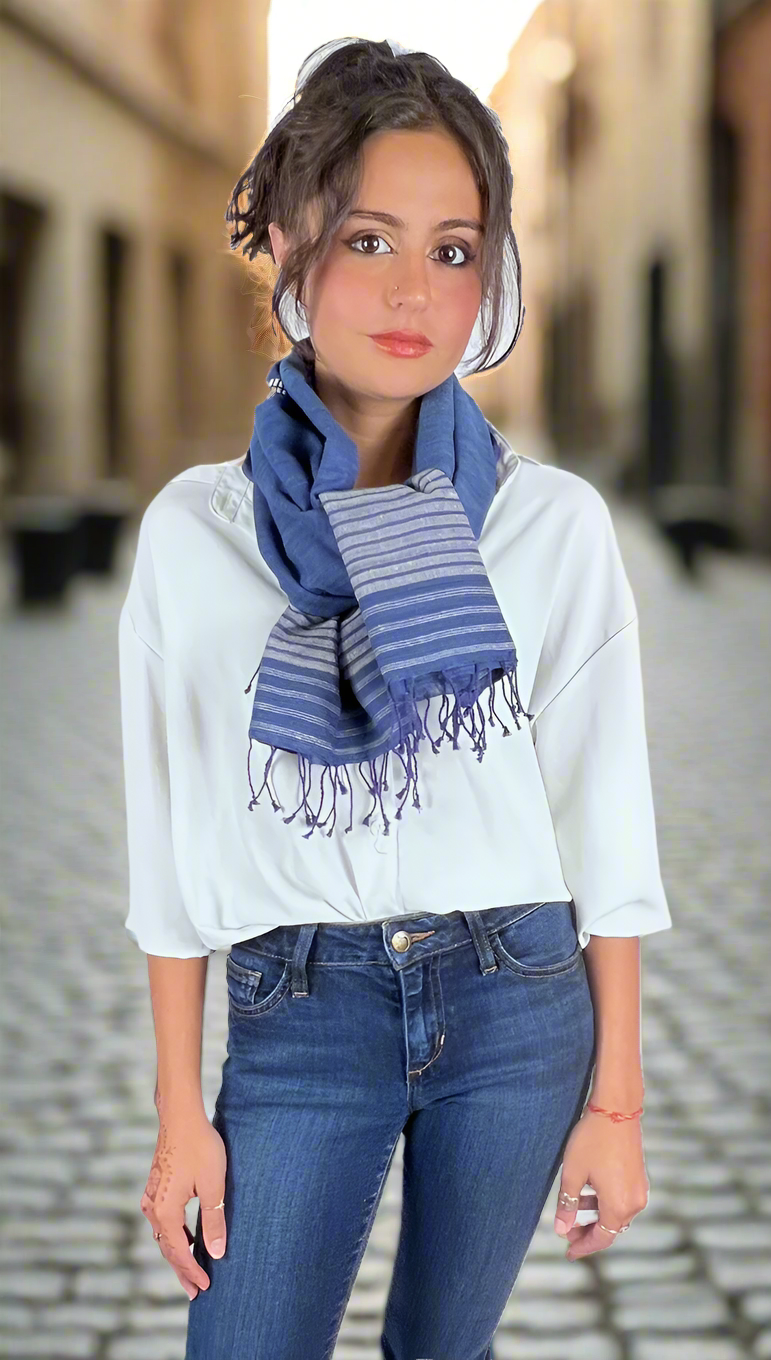 Shop the Peace Silk Collection